Rolling Mountain and columbines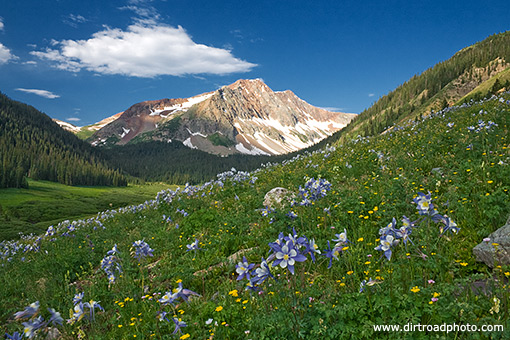 In summer, the valley of the South Fork Mineral Creek in south-western Colorado's San Juan National Forest is covered in wild flowers, including the state flower, the Rocky Mountain columbine (aquilegia caerulea). 13693 foot (4174 m) Rolling Mountain in the background.
Location: Silverton, Colorado, USA.
Keywords: rolling mountain, peak, snow, valley, cloud, columbine, flower.